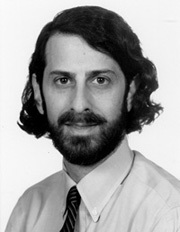 Lee Goldstein, M.D.
Director, Molecular Aging & Development Laboratory
Director, Center for Biometals & Metallomics (CBM)
Dr. Goldstein is a faculty member in the departments of psychiatry, ophthalmology, neurology, pathology, and laboratory medicine and at the College of Engineering in the department of biomedical engineering. He is Director for two research facilities—the Molecular Aging & Development Laboratory and the Center for Biometals in Medicine. He is also Senior Research Scientist at the Genetics & Aging Research Unit (Director, Dr. Rudolph Tanzi) at the Massachusetts General Hospital, Boston. Dr. Goldstein is a aboard certified adult psychiatrist with a sub-specialty interest in geriatric and consult psychiatry. He is a Diplomate of the American Academy of Neurology and Psychiatry. He lectures widely on the subjects of geriatric psychiatry, Alzheimer's disease, molecular diagnostics, and biomedical applications of photonics.
Dr. Goldstein is a Phi Beta Kappa graduate of Columbia University. He completed medical (M.D.) and doctoral (Ph.D.) training in neuroscience at Yale University. Following an internal medicine internship, Dr. Goldstein completed the adult psychiatry residency program at the Massachusetts General Hospital, Harvard Medical School. While completing postgraduate clinical fellowship training at Harvard, Dr. Goldstein conducted postdoctoral research in the laboratories of Drs. Ashley Bush and Rudolph Tanzi.
Dr. Goldstein's research focuses on understanding the role of abnormal protein aggregation in chronic degenerative disorders of aging. The work in his laboratory concentrates on Alzheimer's disease, age-related cataracts, and other diseases that involve pathogenic protein aggregation. His laboratory recently discovered the first evidence of Alzheimer's disease-linked amyloid pathology outside the brain, a finding that is leading toward translational development of non-invasive early diagnostic technology. His research team also discovered a new transcription factor that plays a crucial role in cellular differentiation within the lens and brain.
Dr. Goldstein has received honors from numerous organizations, including the American Federation for Aging Research, the National Institute on Aging, National Institute of Mental Health, Alzheimer's Association, American Health Assistance Foundation, National Alliance for Research on Schizophrenia and Affective Diseases, the American Psychiatric Association, and Harvard Medical School.
Dr. Goldstein is a founding scientist of and consultant to Neuroptix Corporation (www.neuroptix.com), a diagnostics-focused biotechnology company based in Acton, Massachusetts.
CONTACT:
617-414-8361
lgold@bu.edu